Strengthening Communities Hui
Date and Time
Wed 17th Oct - Thu 18th Oct
8:30 am - 4:00 pm
Location
Silverstream Retreat
3 Reynolds Bach Drive, Stokes Valley, Lower Hutt 5019, New Zealand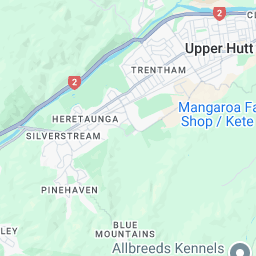 The Strengthening Communities Hui is a collaboration between Environment Hubs Aotearoa, the Community Energy Network and Zero Waste Network where our members and stakeholders will meet to discuss how we can improve our impact to make our communities stronger.
Our members sit in the interface where national and systemic issues are played out locally. The theme 'Showing Community Leadership' will explore how our members can and are positioning themselves as leaders within their communities and some of the key trends that will define our sector in the future.
We'll be together for two days, which will include keynotes, case studies, workshops, dialogue, networking and tours.
This year's event will take place on the 17-18th October at Silverstream Retreat, 3 Reynolds Bach Drive, Lower Hutt.
You can get more info about the hui at www.communityenterprise.org.nz
Accommodation Information
The ticket options include accommodation or no accommodation. Choosing accommodation will reserve you a bunk bed for the Wednesday night. If you want private accommodation, or accommodation for the night preceding and following the hui, Silverstream does offer a range of studio accommodation options. You can contact them and book this seperately from your ticket if you want to do. Tell them you're coming for the Strengthening Communities hui so they can put you in the same accommodation block as the rest of us. Their phone number is 04 562 9080 and their web address is www.silverstreamretreat.co.nz
If you are going to do that please pick the appropriate NO Accom option so you don't get charged for a bunk bed that you're not going to use. 
Alternative booking options
If you don't have a credit card, we can organise hui registration the old fashioned way. You'll need to email Dorte your details on dorte@zerowaste.co.nz and she'll organise an invoice. Please don't fill in this registration form. 
EHA Schedule for Wednesday 17th
| | |
| --- | --- |
|   | Wednesday 17th |
| 8.30am - 9.30am | Mihi Whakatau |
| 9.00am - 10.00am | Plenary Session: James Shaw opening |
| 10.00am - 10.30am | Morning Tea |
| 10.30am - 10.45am | Introductions |
| 10.45am - 12.30pm | MFE Session |
| 12.30pm - 1.15pm | Lunch |
| 1.15pm - 2.00pm | AGM |
| 1.15pm - 3.00pm | MOU |
| 3.00pm - 3.30pm | Afternoon Tea |
| 3.30pm - 4.30pm | National Reporting Framework |
| 4.30pm - 5.00pm | Peer to Peer feedback |
| 5.00pm - 5.45pm | Project Map Update and Advocacy Discussion |
| 6pm - 6.30pm | Drinks |
| 6.30pm - 7.30pm | Dinner |
| 7.30pm Onwards | After dinner activity |